Style isn't everything, but it certainly can't hurt to have it. With the dominance of eSports and LAN gaming events we are seeing more and more focus on appearance in the PC gaming community. This ranges from branding, sponsorship, customisation of implement, case mods, colour matching components and peripherals, branded clothes and more. Having the cool stuff with the LED lights on it and the matching T-shirt might sound pointless, but many of us are guilty of it.
The packaging alone gives away the fact these products were destined to be next to each other. All three feature aluminium panels that can be removed, customised and then re-attached, allowing you to have your favourite images or logos printed on them, or you could always crack out a can of spray paint and do something creative of your own.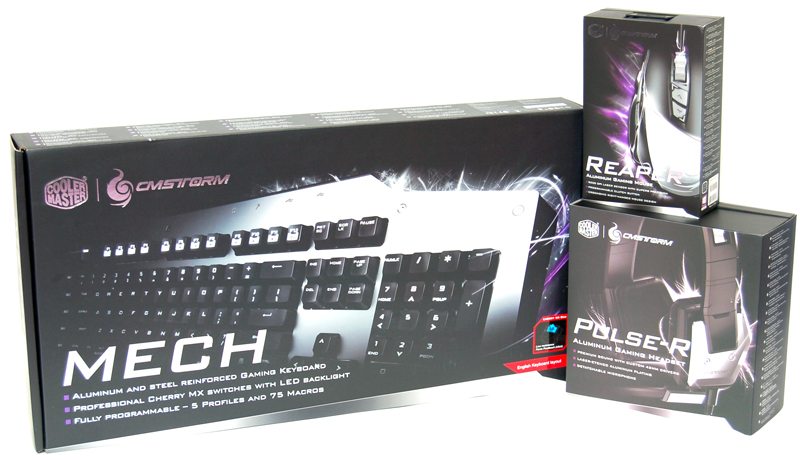 The overall design here looks absolutely blinding, the Mech keyboard has a real sense of presence on the desktop and that is party due to its epic size! This isn't a keyboard that would be suitable for those with trolley desks or narrow slide out keyboard shelves. The desk we are using here is 95cm (37.4 inches) wide and can accommodate it with ease, but one also has to consider the depth as the keyboard comes with a rather sizeable wrist rest section that cannot be removed.
The headset fits nicely on the desk, although it is begging to have a proper stand to store it upon, with those lovely aluminium panels on the side. I would hate to see this get scratched so I do recommend you invest in a mounting solution to store the headset, a quick Google of "
headset Stand
" will turn up something useful.